🎨DO YOU HAVE A CHILD WHO SCRIBBLES ALL OVER THE PLACE?
LET THEM ENJOY THIS AS PART OF THEIR ART JOURNEY!

🎨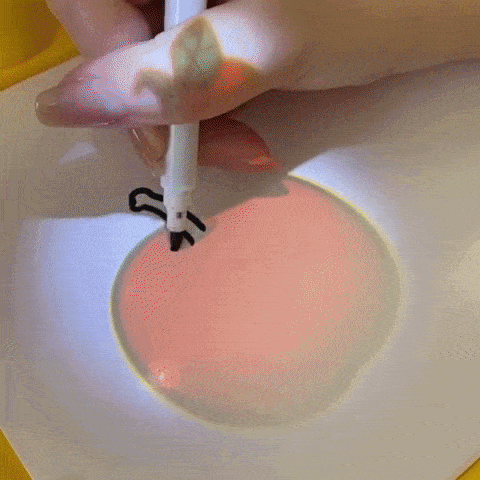 In the blink of an eye, children create a projection drawing board.: 
The projector has a total of

 

24 distinct pictures

 

that may be shown.
90° flexible rotation; angle adjustment is unrestricted;
The focal length may

 

be changed

 

to improve the clarity of the image.
During playing, help your

 

children develop their focus and inventiveness.
Positive Feedback from Our Loyal Clients:
Anna P. - "The deer design is adorable. It's a big hit with my kid. He always greets you with hugs and speaks about painting.."
Ruby M. - "I bought it for my eight-year-old, but my three-year-old ended up with it! I'm going to purchase some more!"
Art is about freely and creatively expressing oneself... and this Paint Projector is the perfect instrument for it!
Make learning and studying art entertaining for your kids! The purpose of this Projection Drawing Board is to make learning art fun and interesting.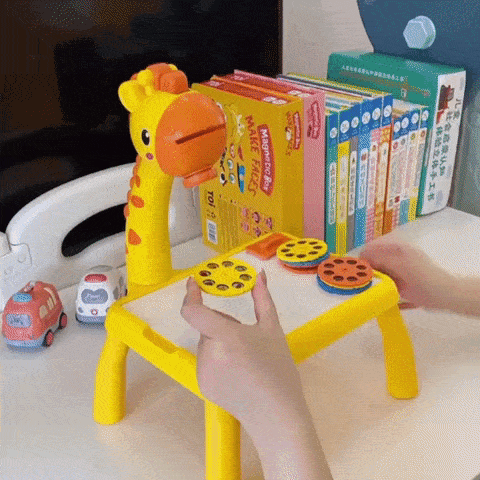 This unique and instructive art toy will allow them to express their creativity and imagination, as well as teach them how to draw and motivate them to enhance their art abilities.
This art tool displays charming pictures like animals and cartoons that will assist them through the painting process. Your youngster may expect fantastic and amazing outcomes from this instrument, making them delighted and wanting to produce more! This Children's Projection Drawing Board will encourage children to experiment with various creative techniques.
DETAILS DESCRIPTION:
1. Graffiti is a natural favorite with children! So encourage kids to be creative in all parts of creation. Your children may express themselves artistically using the Drawing Board.
2. The Projection Drawing Board will teach your children how to draw a full image in a fun and easy way! Simply dim the lights, turn on the projector, insert a preprinted slide, and start tracing;
3. Intelligent toy that is both attractive and long-lasting. Cute and modern design with cutting-edge light projector technology;
4. This electrical projector will display 24 different images for your children to paint alongside. While having fun, this will assist and encourage youngsters to learn to draw, paint, and trace.
EASY TO USE: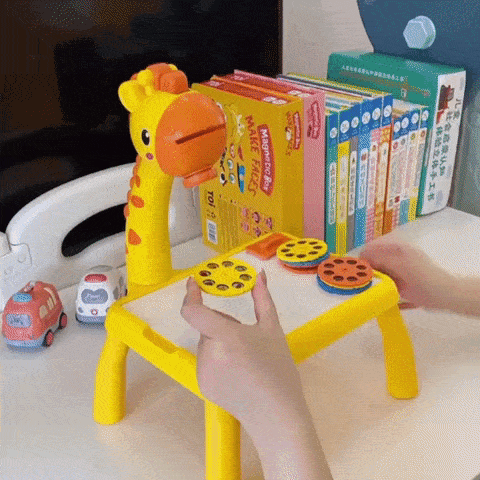 SPECIFICATION:

• Material Type: Environmentally Friendly ABS Plastic
• Dimensions: 35.5cm * 21cm * 25cm
• Color: Classic Pink, Classic Blue, Yellow Giraffe, Pink Giraffe, Light Blue Dinosaur

SUITABLE AGE:
3-8 years old 
PACKAGE INCLUDES:
Projection Board ×1;Slideshow ×3 (8 patterns each piece); Watercolor Pen ×12;Drawing Book ×1; Eraser ×1