Are you fed up with mozzie biting you to death?
Itching, scratching, and having bites on every part of your body aren't fun. Mozzie are known to transmit a wide range of diseases and illnesses.
Relax, We've found just what you and your family need. You and your family will be able to enjoy a more sanitary and germ-free home and environment without the nuisance of mozzie .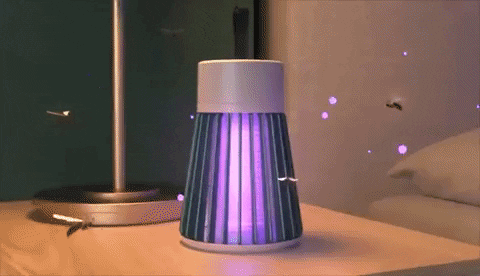 Electric Mozzie Killer Lamp
Mosquitoes have been exterminated from more than 10,000 homes thanks to our Electric Mozzie Killer Lamp.
Isn't it nice to be able to relax outside without being bothered by mozzie? To us, it sounds like a dream come true!
Benefits
✔ Instantly Attracts & Zaps Annoying Mosquitoes
✔ The End of Mosquito Bites, Stings, and Itching
✔ Safer for your family and home
✔ Stops Viruses & Diseases
✔ Easily portable and cleanable
✔ Sleep Well With No Mosquitoes
✔ Perfect For Outside Entertaining
✔ Protects Your Pets
✔ Keeps Flies Off Your Food
✔ Perfect For Camping
It's time to say goodbye to MOZZIE BITES!
There are hundreds of thousands of cases each year of Malaria, Dengue Fever, and Ross River Fever. These are chronic, life-threatening illnesses that can be expensive and excruciatingly painful.

To keep you safe from these disease-carrying mosquitoes, we created this incredible machine.
How does it work?
By attracting mosquitoes, flies and other bugs with UV light, the Mozzie Killer kills them on the spot.  It attracts mosquitoes, sandflies, midges, and even flies with its UV light.

In order to reach its full potential, the UV wave length is oriented in a 360-degree setting.

With no chemicals, it's a breeze to clean, and it can be plugged into any USB port.

A full day or night of killing those pesky mosquitoes will be no problem for your Mozzie killer.

Our Mozzie killer is as quiet as a mouse and incredibly simple to clean up after use. Whether you're going camping or to the beach, you can take it with you wherever you go.
How do i know which one to get?
USB - no battery:
In order for it to work, you must keep it connected to a computer or other USB-powered device constantly. It doesn't have a night light or a switch to turn it on. Even if you don't have one, having a power bank is still useful.

Rechargeable - Powered by a built-in battery that can be recharged. 2000mAh:
It can be plugged into a computer via USB, or it can be used wirelessly after a full charge. A night light and a switch are included.